Central Iowa Mechanical was founded in 1946, originally recognized as the area's premier boiler contractor, and known for its commercial plumbing capabilities. As the years passed, Central Iowa Mechanical went through many transformations to conform to the ever-changing marketplace. All built on years of experience within the industry, we have taken pride in providing complete solutions through dedicated service, professional advice, and quality workmanship.
In 1973, a Commercial Service Division was added to accommodate our customers' needs. In the early 1980's, we recognized that the sheet metal installation department was becoming a large component of our company, consequently setting in motion the inception of our Sheet Metal Division. Our latest addition came in 1993, when we found it necessary to broaden our scope of services to counter the rising customer and community needs. As a result, we added the Residential Division to our services, which ultimately created the complete mechanical scope of services that our company now provides.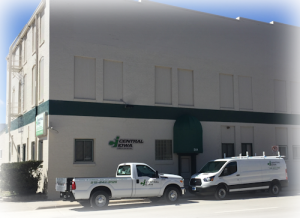 Throughout its history, Central Iowa Mechanical has had one mission – dedicating itself to developing and perpetuating long-term relationships with its clients by offering a complete solution for constructing and maintaining all of their mechanical applications
Happily, we are continuously seeking ways to benefit our customers by providing innovative solutions, proper system design, and maintenance, with an unwavering focus on the long-term success of our company being directly proportional to the success of our clients. For more than seventy years, we have been doing just that.
We have developed a team of management and field employees, which not only practice their craft well, but also make a point to understand the client's operations. Our team is well qualified due to their many years of experience and diligence. Your contact at Central Iowa Mechanical will be available to assist you in all facets of your project.